{Physical} FRESH Start 14-Day Challenge Guide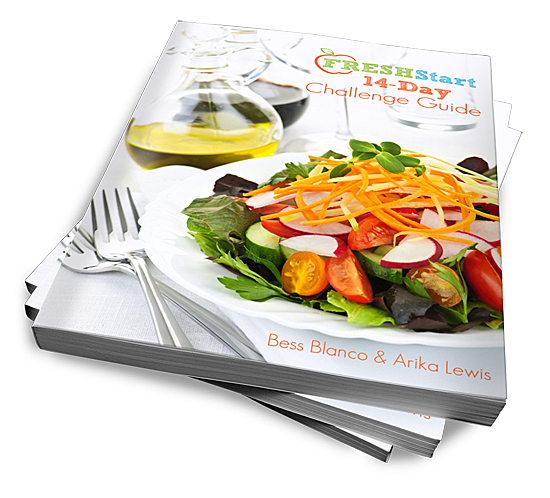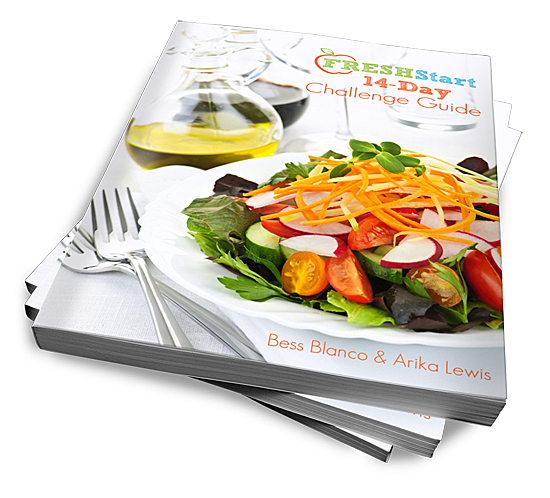 {Physical} FRESH Start 14-Day Challenge Guide
Eat FRESH & Take Small Steps In Your Health For 14 Days...& Watch Your Energy Soar!
Get the 14-Day FRESH Start Challenge GUIDE & You'll Have the Tools You Need to Start Living Your Healthiest Life! Experience wholeness within days just by following the grace-based plan found in this Guide!
Product shipped straight to your door in about a week.
The FRESH Start 14-Day Challenge Guide Includes:
14 Daily SIMPLE Small-Step Action Plans - complete with nutritional, fitness and Spiritual health action steps & encouragement!
Visuals explaining BONUS healthy living routines - things like portion sizes, practical ideas for drinking water, walking as an exercise regimen, and MORE!
FULL 14-Day Meal Plan and Suggested Shopping List Companion Sheets- NO guessing on HOW to eat FRESH & The Meal Plans are Picky-Eater Approved!
ALL the Eat FRESH Recipes You Need - for a Healthy 2-Weeks of Delicious Food!
Daily Tracking Sheet - Easily Track Your Daily Choices to Add to Your Successful Experience in the Challenge!
There is SO MUCH MORE in this Guide...for your nutritional, fitness and thought-pattern health for 2 FULL weeks! This Guide is the PERFECT Jump-Start (OR RE-Start!) to building a lasting and realistic lifestyle of health!